Vernalis, CA – Last week, Congressman Jeff Denham (R-CA-10) visited Recology in Vernalis, California. The Congressman toured the Recology Blossom Valley Organics facility, spoke with employee-owners about the unique culture of employee ownership and learned more about the work that the company does in the resource recovery area.
"Thank you, Rep. Denham, for stopping by our Recology Blossom Valley Organics facility and sharing our story back in Congress. Not only does our ESOP allow us to foster a strong culture of teamwork, but it also allows us to provide our employee-owners with secure retirement savings, said Recology's Eric Potashner, Vice President & Senior Director of Strategic Affairs.
Recology is an integrated resource recovery company headquartered in San Francisco. The company collects and processes municipal solid waste, reclaiming useful materials that would otherwise be buried in a landfill. Additionally, Recology manages transfer stations, materials recovery facilities, and is the largest organics compost facility operator by volume in the United States. Recology has over 45 operating companies serving communities in California, Oregon and Washington, and is the largest employee-owned company in the waste management industry with nearly 5,700 employee-owners. Recology has been a member of ESCA since 2008.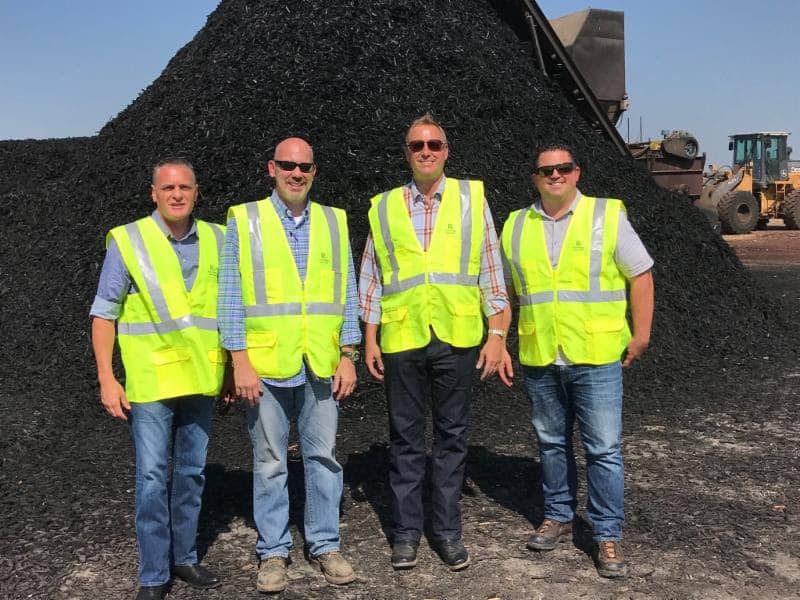 Congressman Jeff Denham (second from right) with Recology employee-owners